The MOST powerful commercially available searchlight in the world !
POWERFUL
Clearly see objects and terrain over 4 km away! Our electroforming technology produces distortion free reflectance and exceptional beam geometry. Special Al and protective coatings ensure the performance of our reflectors even in field maintenance conditions.
Dual Light switchable 50W / 70W power gives you instant flexibility when you need it:
on 70W you have 7,500 lumens covering over 4 km

on 50W you have 40% more burn time and still get 5,300 lumens over 3 km
RUGGED
The SUPERPOWER and its battery are created to be 100% reliable even in the harshest conditions – from extreme cold (-20°C) to extreme heat (60°C); water pressure (2 m); impact shock and penetration hazard. Our specialized reflectors and heat sink body design prevent overheating even on a 70 W continuous burn. The LX70 SUPERPOWER meets or exceeds all European and US military and industrial requirements for durability.
INCLUDED
Dual power 7,500 lumen light unit with tripod mounting bracket

Rechargeable heavy duty Li-Ion battery with up to 2 hrs. continuous burn time

Detachable battery case

Battery charger (EU, USA or Australian plug; 100-240V)

Removable ergonomic handle

Rugged military case

TECHNICAL SPECIFICATION
| | |
| --- | --- |
| Light beam distance (70W) | 4,25 km / 2,64 miles !!! |
| Power output | 50 W / 70 W |
| Luminous flux | 5400 lumen (50 W) |
| Luminous flux | 7500 lumen (70 W) |
| Battery | rechargeable Li-Ion battery |
| Continuous runtime | 140+ min (50 W) |
| Continuous runtime | 100+ min (70 W) |
| Body length | 351 mm |
| Head diameter | 219 mm |
| Body diameter | 66 mm |
| Weight with handle | 3,7 kg |
| Water resistance | Yes |
| Searchlight body | aluminum alloy |
* ANSI / NEMA FL-1 2009 standard for flashlight testing
Source: http://www.lemax.cz/searchlights/25-lemax-lx70-superpower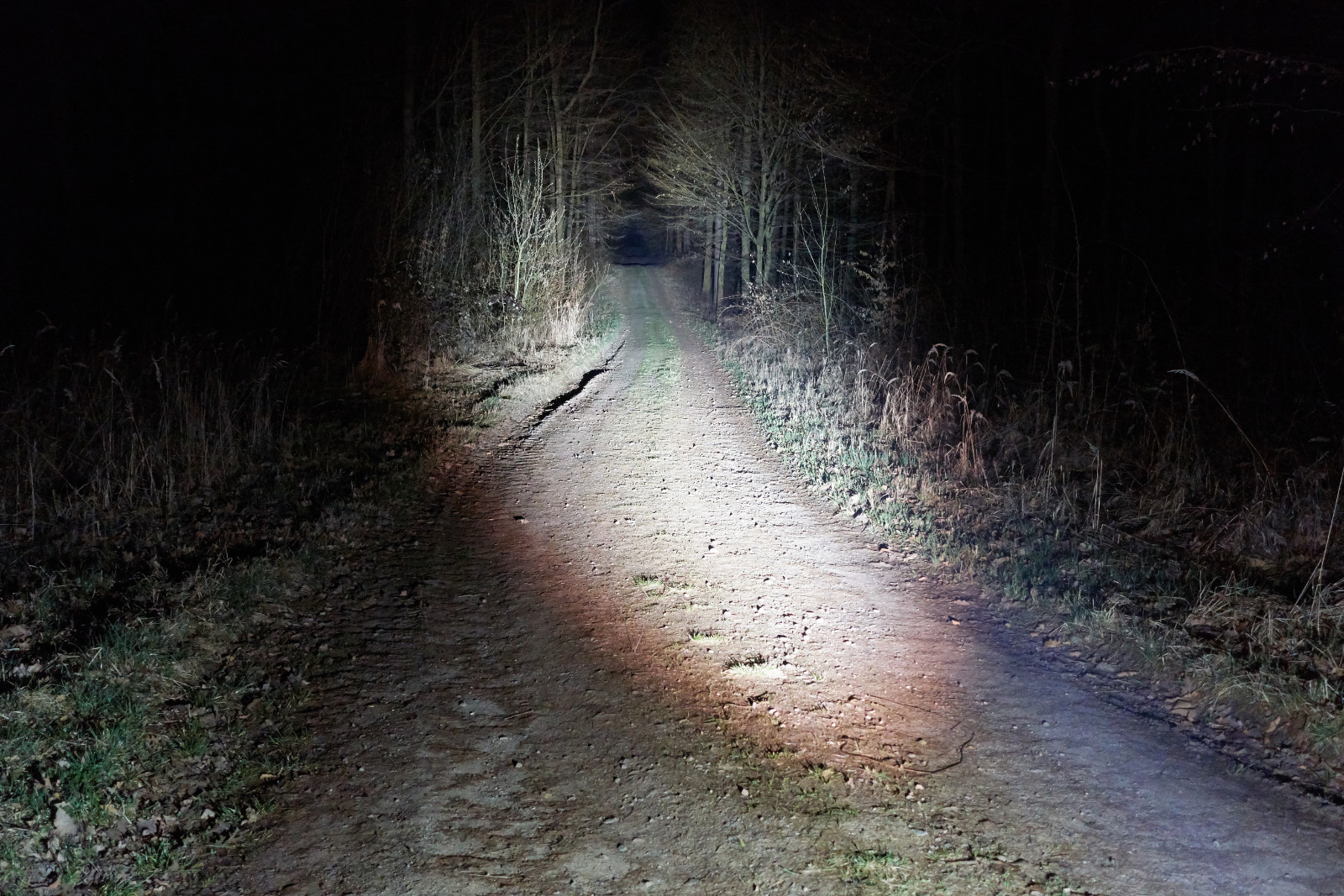 Watch the demo video: