COMPACT MULTI FLASHLIGHT WITH ADDITIONAL RED-BLUE BEACON
Crystal WRB is a multifunctional alternative to the usual keychain models with bright white light and additional red-blue warning signal.
Design, body material and special arrangement of LEDs provide wide beam angle of 140°, optimal for use at a close distance. The flood beam makes Crystal WRB an excellent main or additional light source for jogging, cycling, car maintenance or day-to-day tasks. Besides the white light LED, Crystal WRB is equipped with the LED for use as a red-blue warning signal. Crystal WRB has capacious for the given size battery and works up to 50 days in minimum brightness mode.
The flashlight does not take up much space in the bag, it easily fits in a pocket and is securely attached to a belt or a backpack strap thanks to a wide steel clip. Soft elastic band in the set allows for convenient hands-free operation, doesn't rub the skin and leaves no marks. Silicone rings allow installing the flashlight on a bicycle. Thanks to the reliable ring, Crystal WRB can also be carried with a set of keys as a stylish accessory.
CRYSTAL WRB — MULTI FLASHLIGHT 6 IN 1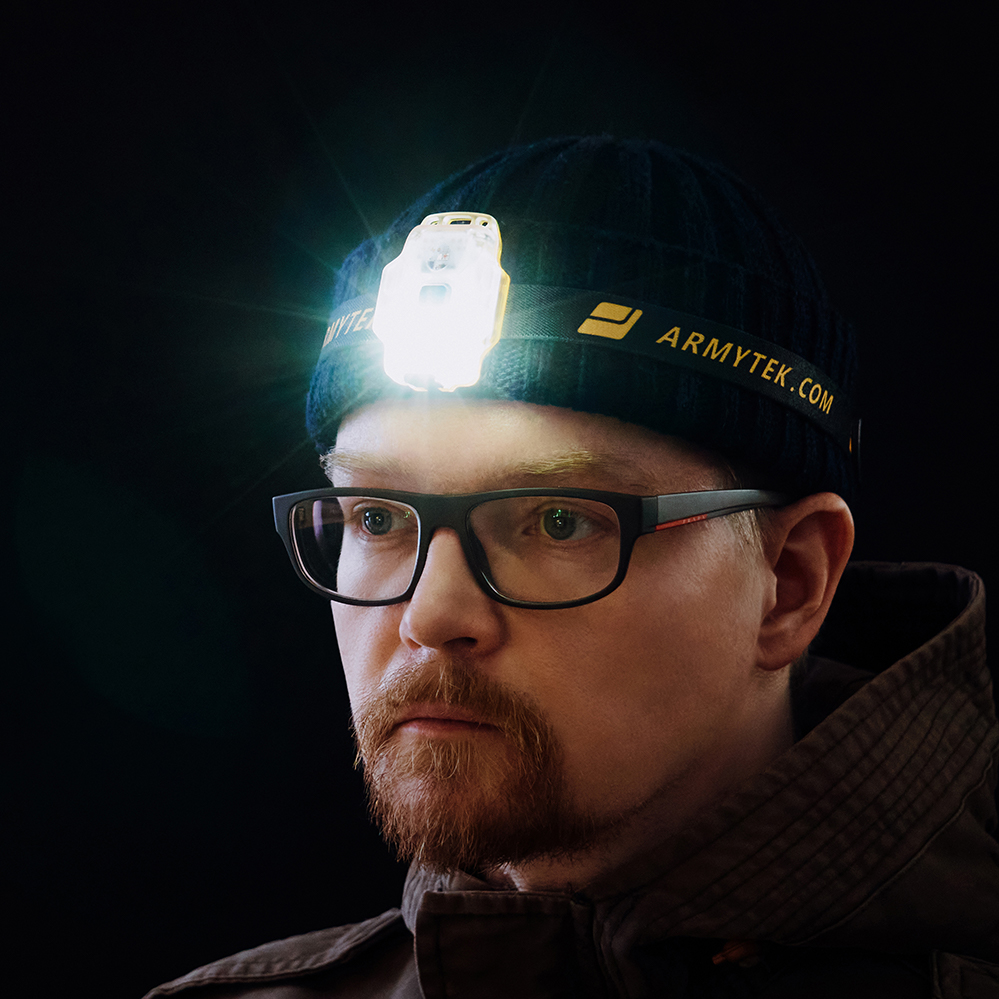 HEADLAMP
Soft elastic headband

Specially designed body with thought-out optical elements provides comfortable beam angle with minimum loss of light for use at a close distance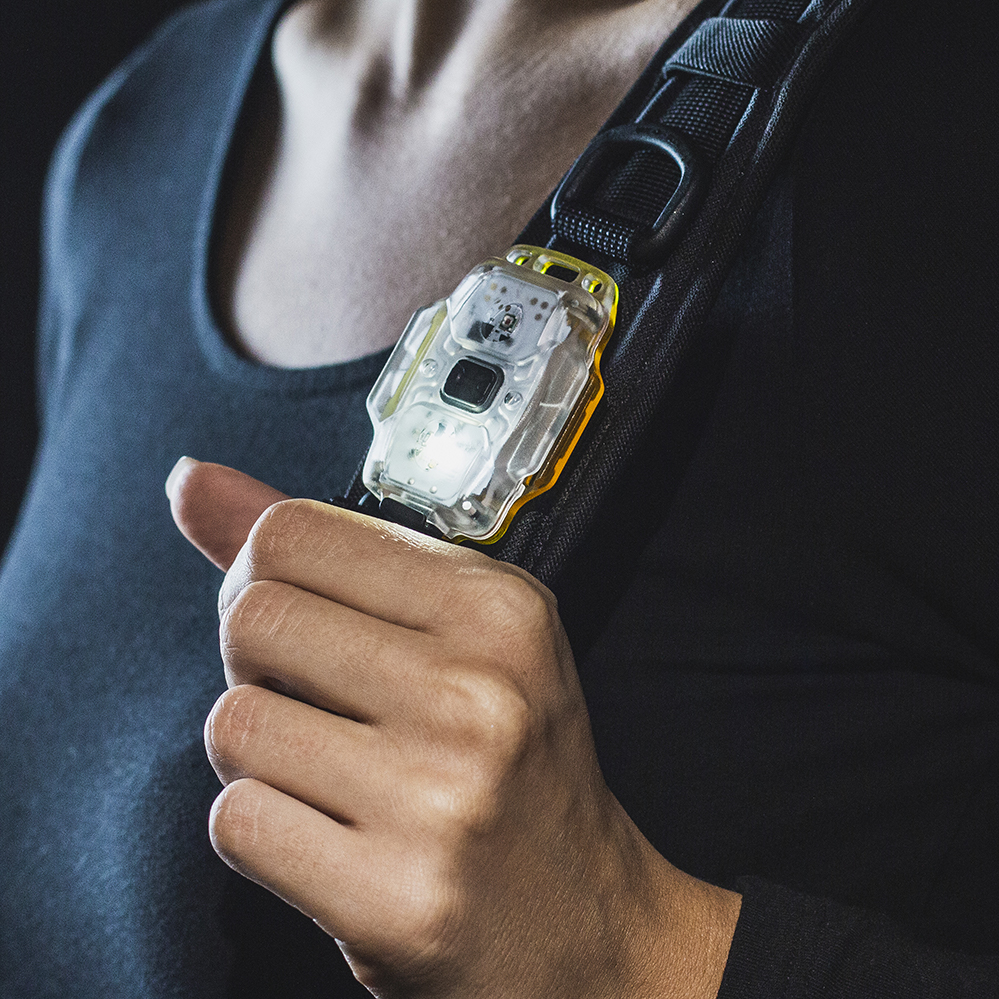 EVERY DAY CARRY LIGHT
Lightweight and compact body made from durable plastics

Possibility to attach to bag, pocket, strap or cap using a clip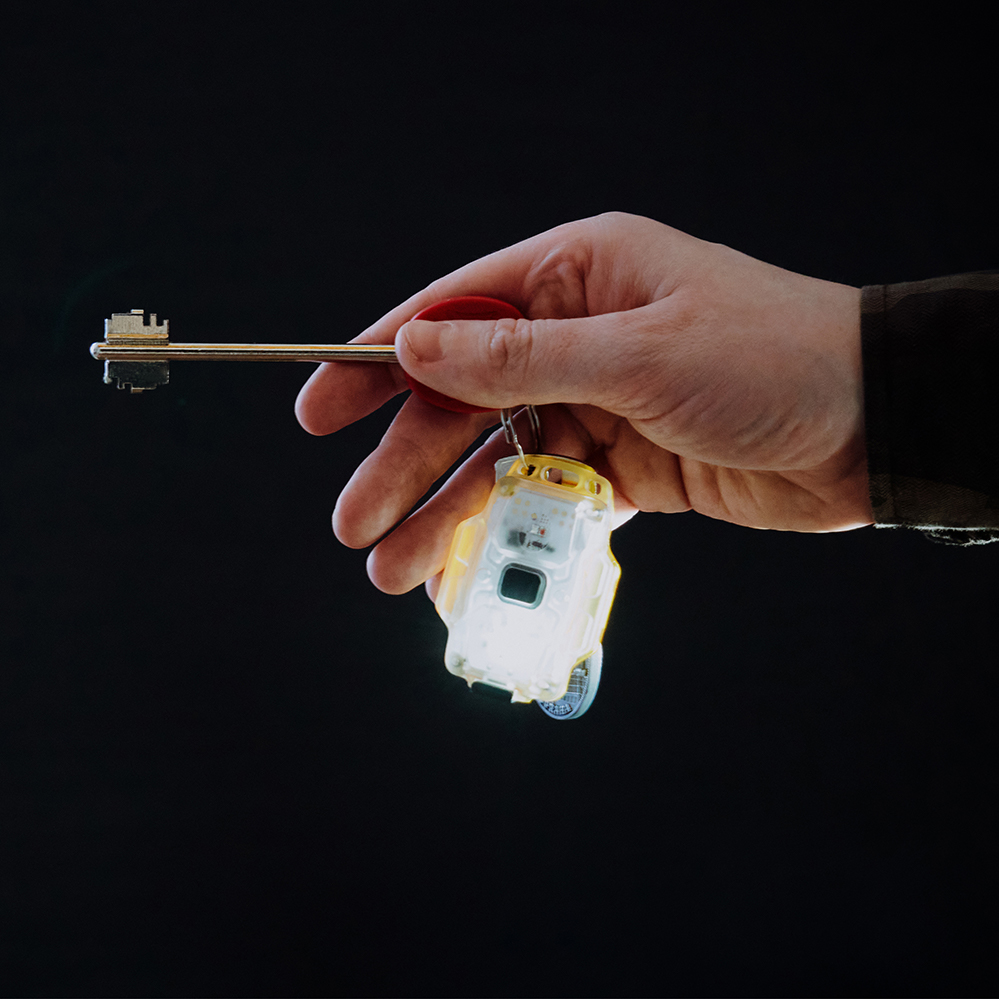 KEYCHAIN LIGHT
Ring for keys made from durable materials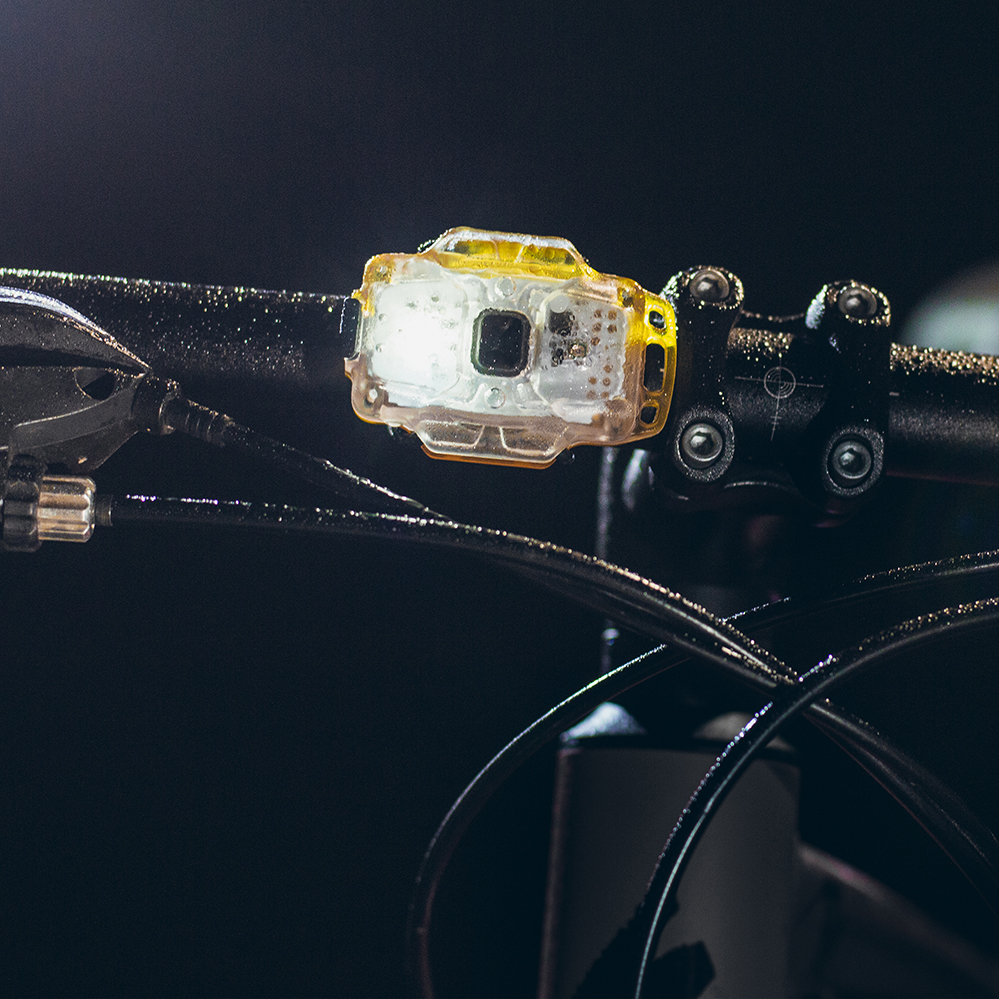 BICYCLE LIGHT
Secure silicone rings for installation on a bicycle

Constant white light and white Beacon to use as headlight or running light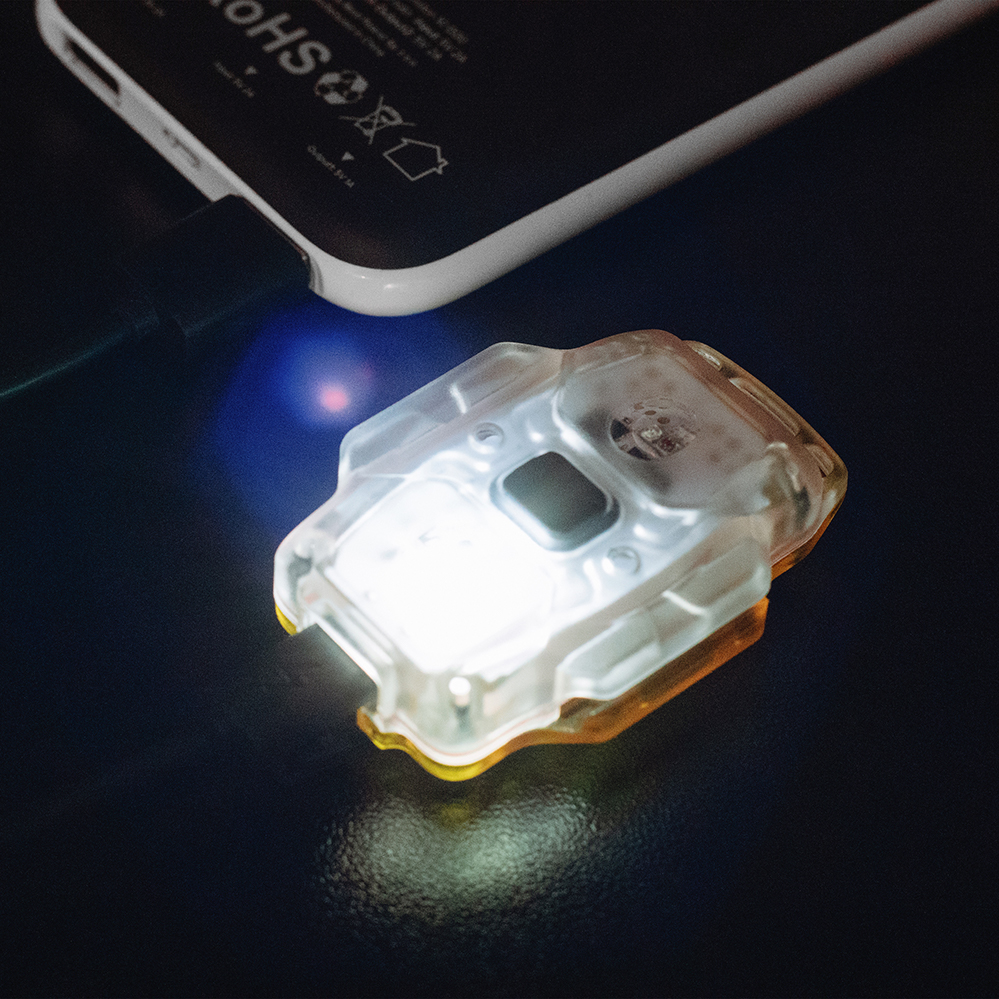 LAMP MODE
Works directly from a Powerbank or any USB adapter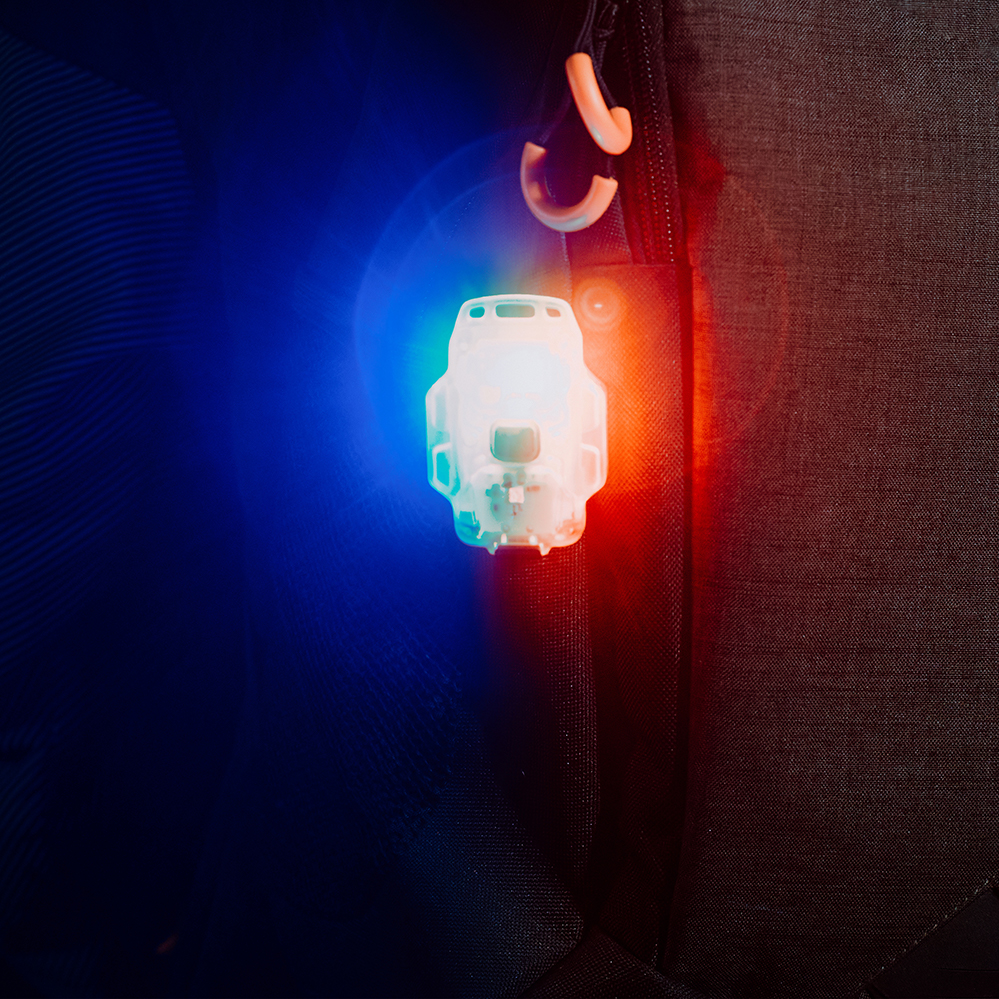 WARNING LIGHT
Red-blue Beacon

Fully luminous body

Steel clip to attach to clothes or belt
ADVANTAGES OF CRYSTAL WRB
Convenient operation with one button, double click to switch between white light and red-blue Beacon.

Unique fully luminous body and several shell color options to choose from.

Built-in Li-Pol 600 mAh battery charges with any Micro USB cable.

Color indication of charging process.

IP67 standard: reliable protection from dust and submersion at 1 meter for 30 minutes. Withstands fallings from up to 10 meters.

Robust and water resistant Micro USB socket even without rubber cover.