Our Kovan Store location is a cosy & friendly small store which houses a flashlights, lithium batteries, chargers, knives, EDCs, tools, lightsabers as well as other assorted tactical & survival gear.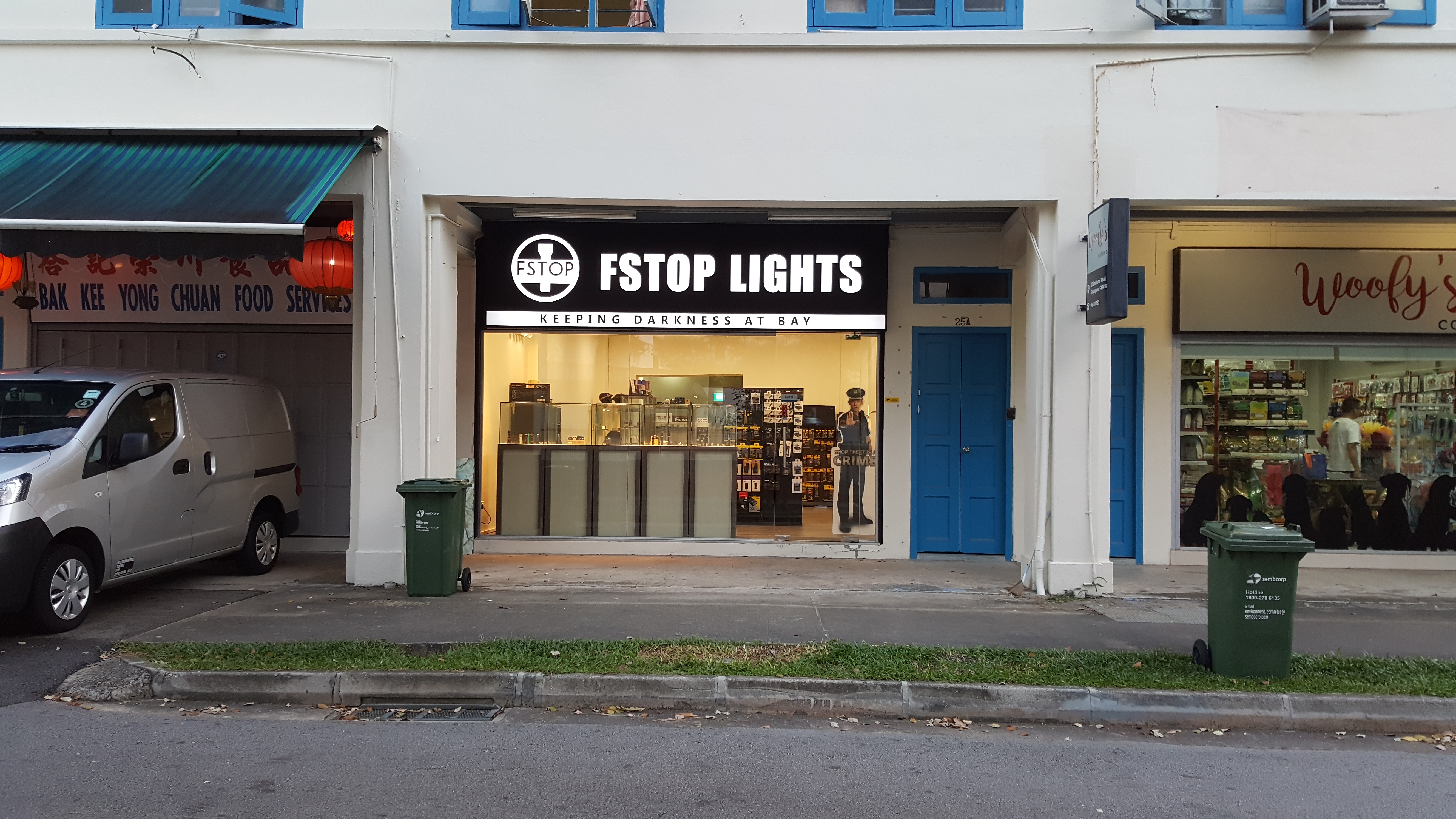 KOVAN STORE
25 Lowland Road
Singapore 547415
Open Mon - Fri: 12-7pm
Open Sat: 12-5pm
Closed on Sundays & PHs
Public transport: 2 mins walk from Kovan MRT Exit A/B. Opposite Heartland Mall. After alighting from MRT/Bus, walk towards Lowland Road. Walk between the 2 condos (Kovan Melody & Kovan Residences) to the small row of shophouses along Lowland Road (away from the main road). Plenty of buses stop @ Kovan MRT (80, 81, 82, 101, 107M, 112, 113, 115, 119, 136, 153 )
Parking: Temporary parking available outside the store for quick drop-in & purchases (for cars & motorcycles). Nearby coupon street public parking is available for cars outside the condos (Kovan Melody & Kovan Residences). About a 1-2 mins walk from these parking spaces. Nearby parking is available along the small side lane for both cars & motorcycles if you turn left after driving/riding past our store. Ample nearby parking available at Heartland Mall (8~10 mins walk from store using MRT underpass)
Notes for 2020
Closed on Sundays & Public Holidays
We will be closing early on Chinese New Year Eve (11th of Feb 2021, Thursday) by 5pm
We will be closed from the 12th of Feb 2021 (Friday) to the 15th of Feb 2021 (Monday) for Chinese New Year
We will be reopen on the 16th of Feb 2021 (Tuesday)
We accept Cash or NETS or MasterCard or Visa or AMEX or PP transfer OTS or immediate bank transfer to our DBS/OCBC account. We also PAYNOW transfers on-the-spot in our store to our business UEN number or through scanning the QR code in our store. We accept both Apple Pay & Google Pay.