Video Comparison of the power of Tritium over Nitestick & other GITD alternatives. Betalight is another brand of Tritium Vial similar to Firefly Tritium Vials.
Note: Pictures used are of the SUPER KIT MARKER. Kit Marker sizes would be smaller than the ones shown below or on the picture above. We will try to get pictures for the smaller Medium kit markers up soon.
Green/Ice-Blue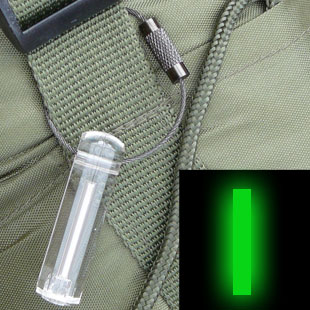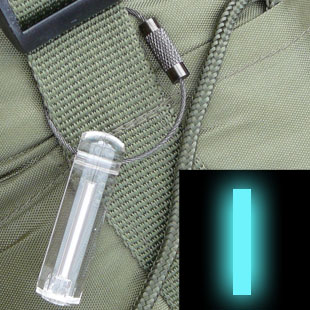 Orange/Red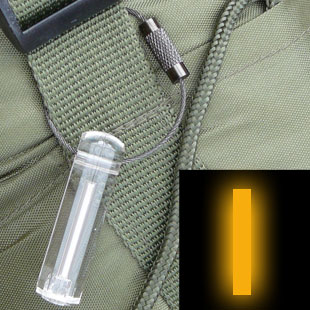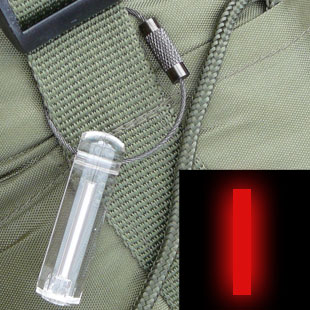 White/Yellow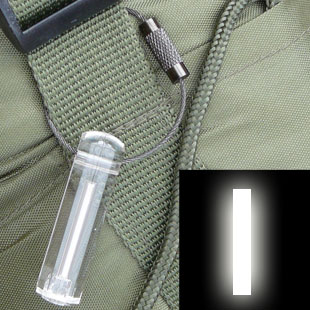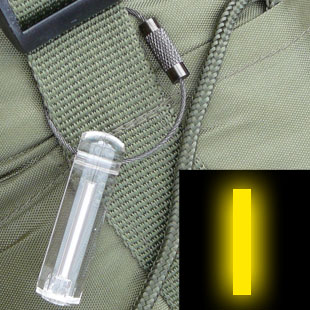 Blue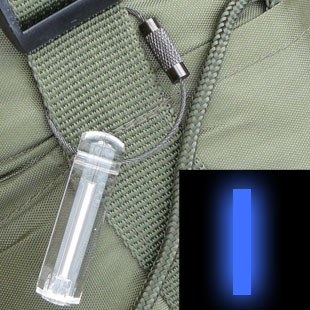 + Pink, Purple (Not pictured)

FIREFLY TRITIUM SUPER KIT MARKER
These miltary glow markers are self illuminating and ideal for marking your equipment for exercise or operations. They emit enough light for you to locate your kit without having to switch on a torch thereby compromising your position. Glow markers are filled with tritium which is housed in a high-density borosillicate glass shell that measures approximately 22.5mm. This self illuminating safety device is ideal for marking equipment and personal property. Kit markers can be seen from 30m away and are waterproof to a depth of 30m. Designed to glow for 10 years.
Benefits:
Zip markers allow tent and bag zips to be seen, located and operated in darkness, enabling immediate exit without using electric torches or chemical light sources.

Simple, reliable and very effective, these markers enhance operational efficiency and safety in dark and low light conditions.

These zip pull markers remain continuously illuminated for more than 10 years even during prolonged periods of complete darkness. \

No battery, switch, recharging or spare parts are required.

Light is provided by a GTLS (Gaseous Tritium Light Source) that provides a safe, reliable and self-powered source of light.

Suitable for operation from -40'C to 70'C, they will continue to work normally, even when used or immersed in water.

Limited output for restricted viewing.

Colour options for differentiation of purpose.

Sealed (non-emissive) GTLS Max Activity
Features and FAQs:
Firefly GTLS Gaseous Tritium Light Source markers:
NOT a chemical luminescent product (i.e. not a chemical light stick).

NOT a photo luminescent product (i.e. does not require light to recharge).

NOT a electroluminescent product (i.e. no batteries required).

Is a Radiological luminescent item (also known as Tritium or 3H or GTLS).

This same illumination method is commonly used in emergency exit signs.

Does NOT need recharging ever! There is nothing else like it.

Is not a Torch it's a marker, it's always on, but only visible in low light or darkness.
Specifications:
Total length: 4 cm

Colour: Available in White, Yellow, Pink, Red, Purple, Green, Blue, Ice Blue and Orange.
Note: Green & Ice Blue Tritium markers will appear the brightest